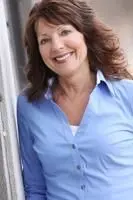 Dr. Holly Johnson, LCMHCS, NCC
Holly Johnson is a Licensed Clinical Mental Health Counselor Supervisor in the state of North Carolina. She has a B.A. in Psychology from Regent University, a M.B.A. from Western Governors University, a Master's Degree in Professional Counseling from Liberty University, and a Ph.D. in Counselor Education and Supervision from Regent University.

Holly is a member of the Licensed Professional Counselors Association of North Carolina. She stays abreast of current research in the field and teaches both general and adolescent psychology for Liberty University. She provides counseling services to individuals, couples, youth, and adults in the areas of bereavement, depression/anxiety, life transitions, and personal and/or spiritual growth. Areas of experience include personal growth, anxiety and depression, inner healing and trauma, grief and bereavement, sex abuse/sex offender treatment, and life and career transitions. She is trained in EMDR therapy, and has seen great success using EMDR with many individuals suffering from PTSD, childhood sexual abuse, anxiety, and more.
Her therapeutic approach is to provide support and practical feedback to help clients effectively address personal life challenges. She integrates complementary methodologies and techniques to offer a highly personalized approach tailored to each client. With compassion and understanding, she works with each individual to help them build on their strengths and attain the personal growth they are committed to accomplishing.
Thomas Bjorlie, LCMHCA, NCC
Thomas Bjorlie is a Provisionally Licensed Mental Health Counselor in the state of North Carolina. He has a B.A. in Elementary Education from Bethel University and a Master's Degree in Professional Counseling from Liberty University.
As a member of the American Counseling Association, Thomas provides counseling services to both individuals and couples seeking support in life transitions, family counseling/parenting issues, premarital and marital counseling, anger management, relational tension/conflict, anxiety and depression, grief and trauma. He has counseling experience in a variety of settings including group homes, foster care, and in-home therapy.
His intent for each client is to provide a safe environment through which a client can seek positive solutions towards addressing past hurt, facing present challenges and exploring future goals. He approaches each client based on their individual needs with a variety of therapeutic methods such as person-centered and cognitive-behavioral therapy. Also, Thomas offers faith-based therapy for those who desire this approach.